MEANDERING TRANSCENDENCE

In search of unconscious time awareness within mundane liminality
Location:
Kyoto, Japan
Status: Began 09/2019 - Travel Research 01/2020 - Presented 05/2020

THESIS B. ARCH 2020
The Snarkitecture Commencement Prize 2020
NYCxDESIGN Graduate Showcase 2020

Thesis Advisor: Nima Javidi
Thesis Coordinators: Hayley Eber / Nora Akawi / Anthony Vidler

Daily encounters are fragmented into points and instances. The accumulation of events does not equate a narration or a journey. The phenomena of scattered experiences directly correlate to the atomization of time and fragmentation of space thus creating the feeling that time is passing faster than before, or we are running out of time in life.
SPACE / TIME / RITUAL
The practice of ritual as an act that assists binding a community culturally, socially and spiritually has diminshed in our contemporary world, being forgotten, replaced or consumed.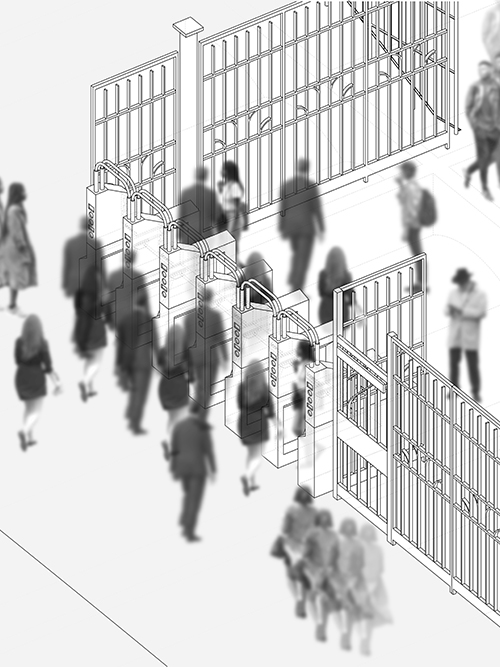 THRESHOLDS
A time sensitive spatial zone that connects dualities of here and there, this and that, the sacred and the profane within the domain of domestic, public transit and institutions.
MUNDANE RITUALS
What is the ritual or could become the ritual of our contemporary society?
Old Penn Station (1910-1963) Transformed
SPATIAL VARIATIONS

By keeping the ritual space (tea room, concourse, waiting hall etc.) intact, a series of formal transformation takes place in both domestic and urban block scale to generate a variation of plans and sections.
The set of drawing establishes a vocabulary and connection between
formal space
and
experienced time duration
. By expanding, projecting, mirroring and compressing, the transformed formal space induces a prolonged, exaggerated, parallel and shrinked time experience.
Travel research to Japan have expanded my understanding in the element of time and nature of meandering in both traditional and contemporary context. By shifting the context to Kyoto, a city where the traditional ritual is greatly embedded into its cultural lexicon where slowness coexists with the fast-paced contemporary city. The exploration of time, space and ritual expands beyond the scale of a building into the urban scale.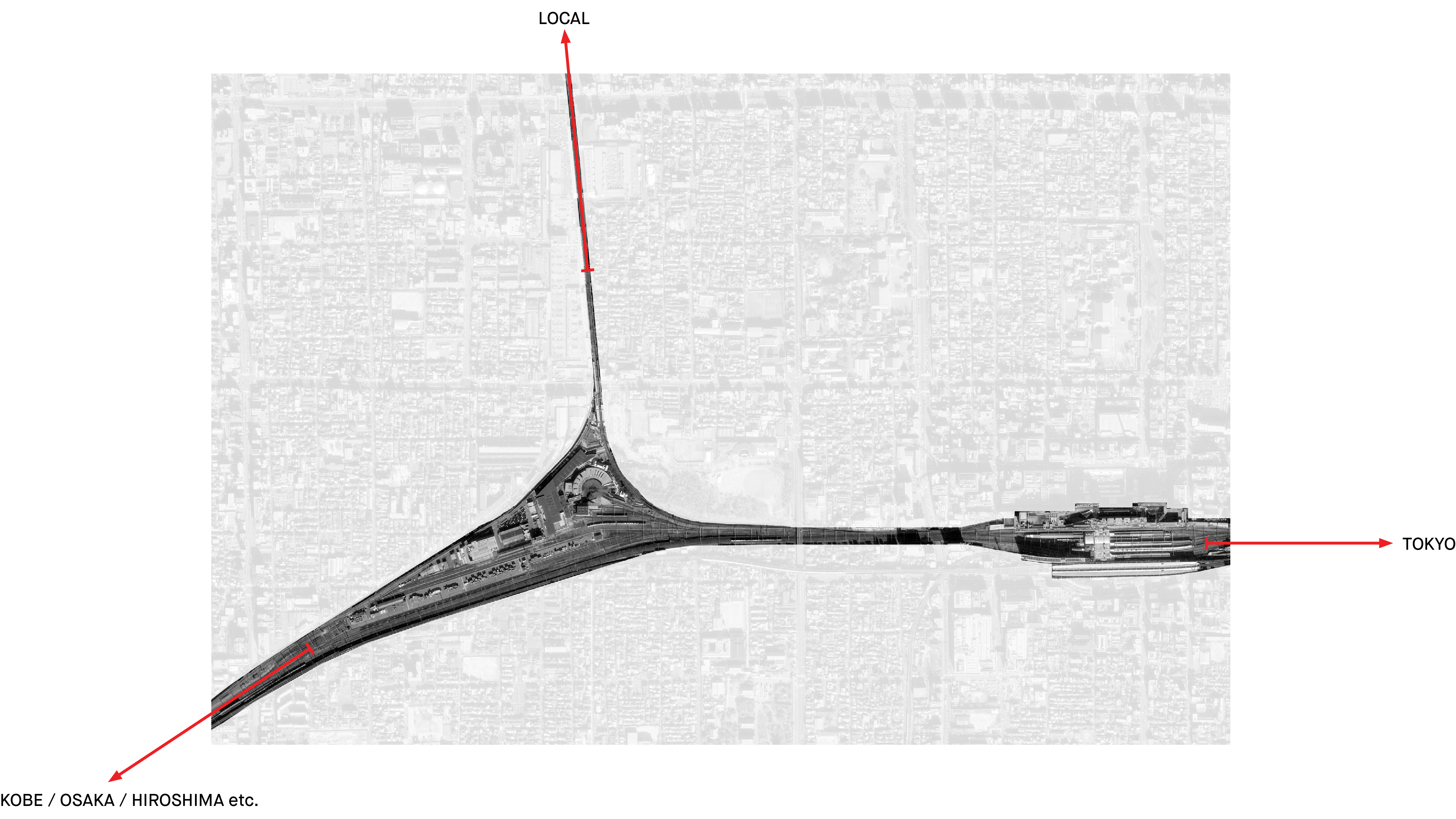 5.1 URBAN FRAGMENTATION Atomization of time is linked to fragmentation of space. The development of railroad and related urban infrastructure identified as a major cause to the urban fragmentation.
5.2 HISTORICAL: HEIAN-KYO (794-1868)
Historical city grid fabric was demolished with interruptions caused by modern days development of urban infrastructure, railway yard and overpasses, in this context abruptly violating the historical central axis.
5.3 URBAN PROPOSAL Historical city grid fabric was demolished with interruptions caused by modern days development of urban infrastructure, railway yards and overpasses, in this context also violating the historical central axis.


URBAN COLLAGE / LINEAR TRANSFORMATIONPenn Station serves as a 1:1 scale tool for my intervention. By unrolling the colonnade into a linear sequence and collaging it back onto the chosen site in Kyoto, it produces a sequence of spaces that conceal and reveal. New spatial condition that allows for the act of meandering while maintaining the linearity.
DESIGNIn response to the complex changing site condition, the proposal is to create multiple episodes along the path, the 'line' is developed in 3 major movements. Each movement bridges different existing fragment and contain a different spatial condition.
3 MOVEMENTS

Concourse:
elevated above the buzzing railyard, it bridges the residential neighborhood with the railway museum

Assembly:
situated in the center of all fragments, an underground place for gathering below the railway museum
Arrival:
an extension of the elevated commuter train station, tangential to the railway overpass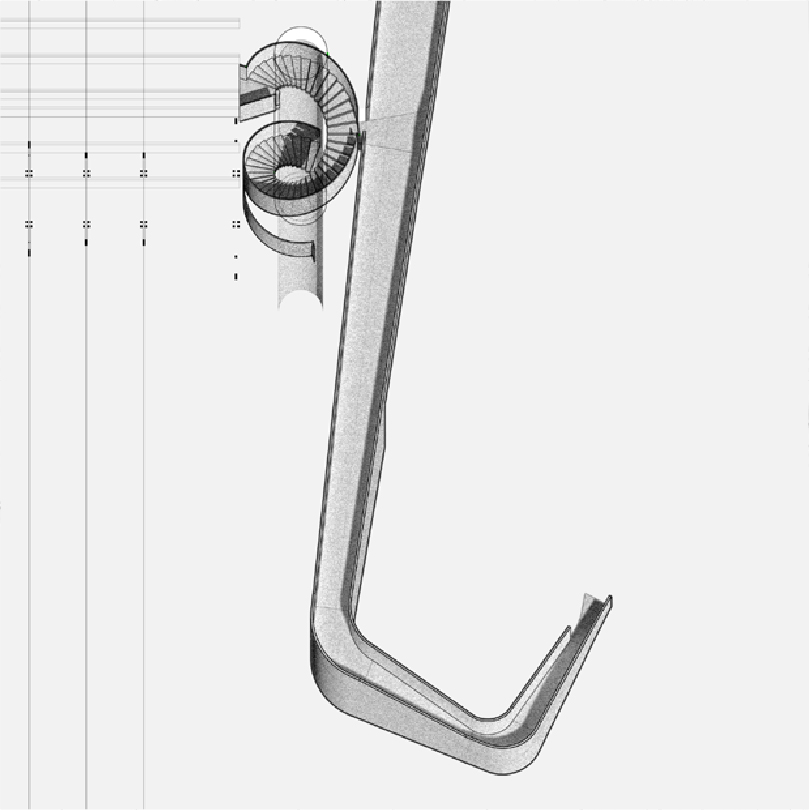 9 THRESHOLDSThe access thresholds are carefully calibrated according to the site condition, contextually, physically and visually. They are designed with a level of specificity to its form, trajectory and directionality.
They orchestrate the movement, time experience and mundane rituals across the linear ritual path of arrival.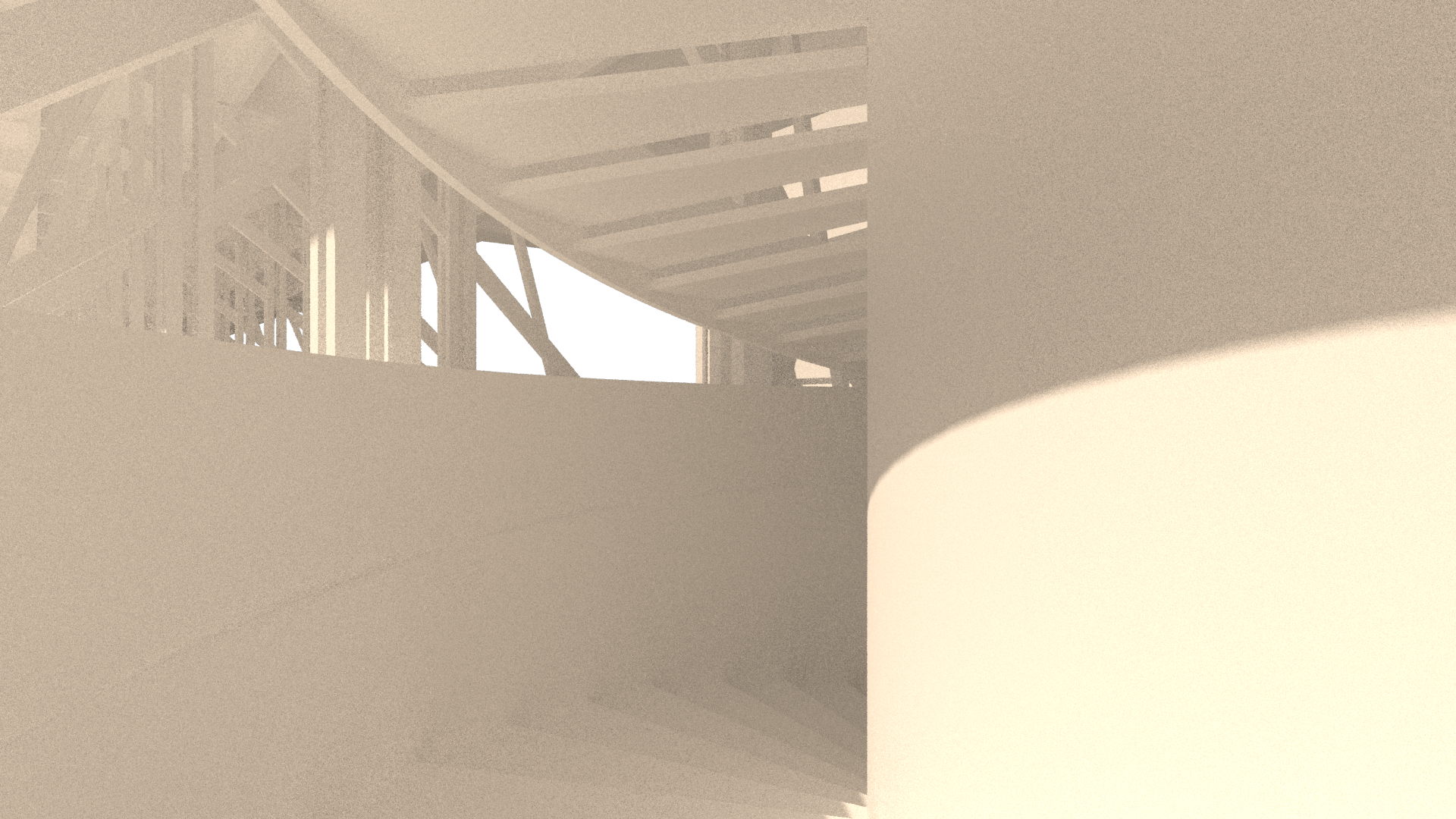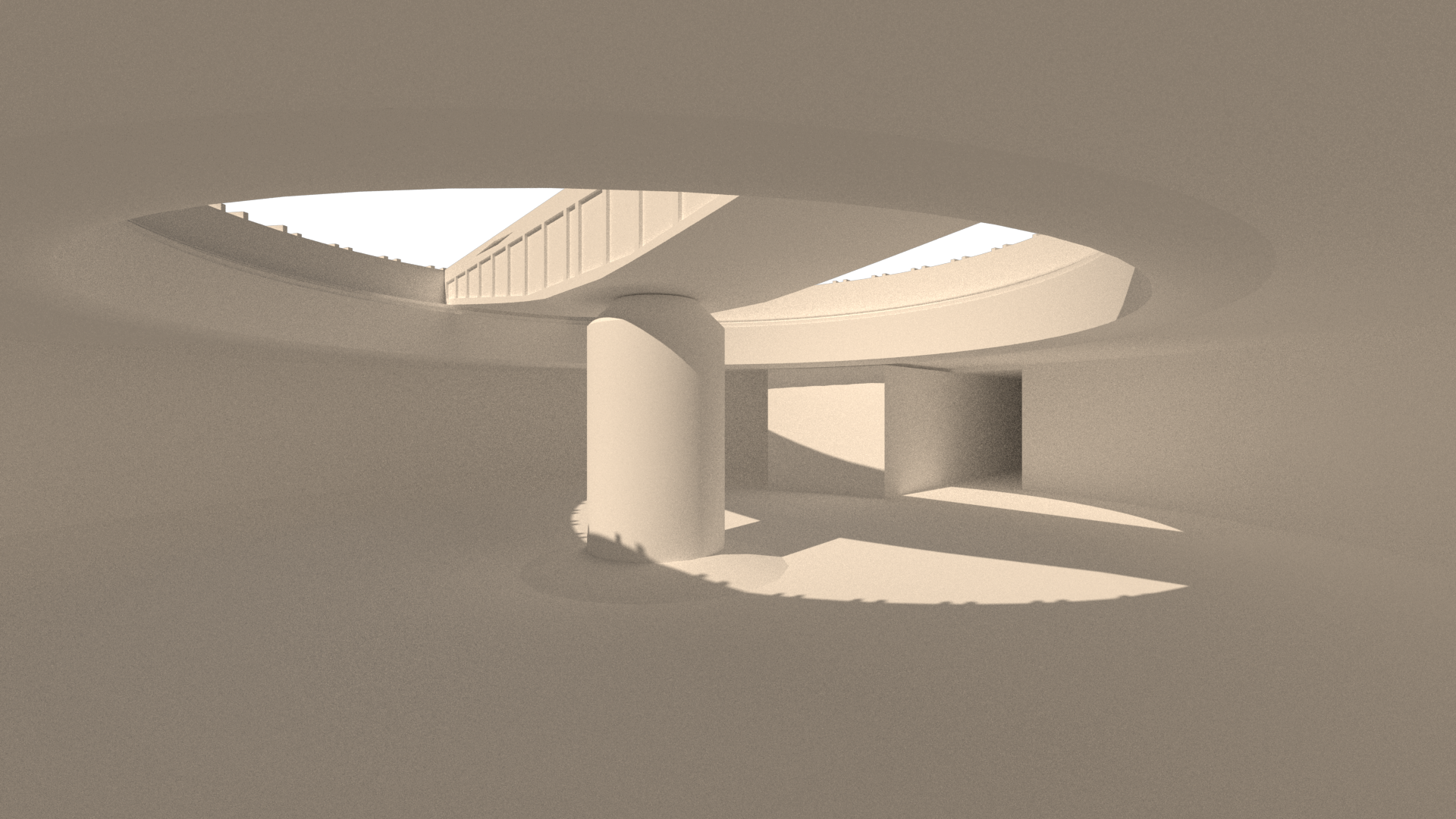 RITUAL PATH OF ARRIVAL
Meandering that happens both in plans and sections amplifies the noise identified from the site and translates the dissonances into new spatiality within the realm of infrastructure or even megaform.
The linear path critiques the fast-paced urban development in creating fragments of buildings, urban patches and experiences without any directionality.
To address the feeling of 'speeding up' and 'running out of time' is not necessarily to only slow down but to give directionality, rhythm and structure to the existing fragments and allow for people to rediscover their linear experience of unconscious time and space within the mundane liminality.